Latest In Interior Design And Architectural Trends
Creating beautiful aesthetics for a home can transform the space and improve the overall well-being of the owner and their family. Positive energy can also inspire confidence, creativity, pride, and security. As a result, clients are now more willing than ever before to move out of their comfort zone and explore new trends.
The latest trends include:
Celebrating Color
Outdoor Spaces
Home Offices and Homework Rooms
More Luxurious Bathrooms
Smart Home Technology
Experimenting with Patterns and Textures
Performance Fabrics and Rugs
Bringing the Outdoors Inside
Multi-functional Spaces
Sculpture Lighting
3D Art
Timeless design elements
Professional interior designers can create spaces that are more inspiring and livable over time. Following the new trends and incorporating curated design elements will ensure that your home is visually appealing and will look current but not dated within a few short years. You'll also enjoy the benefits of the latest and greatest innovations in technology, furnishings, and equipment.
Professional approach
With so many fantastic options from which to choose, only a professional Interior designer can determine which furnishings and colors are the right combinations for you. Therefore, you should do your due diligence and work with an experienced interior designer who can help to incorporate these new trends and make the best aesthetic choices for your spaces.
Get in touch with me today!
With many years of experience, Jean Atchison of Atchison Architectural Interiors will help you with all your residential and commercial interior design needs in Chicago. I strive to design classic and timeless spaces infused with a chic modern vibe. By merging traditional and contemporary elements, my team helps me to create fresh, sophisticated looks.
I offer assistance with all aspects of interior design-furniture and furnishings selection, high-end kitchen renovations, and bathroom remodeling. I serve clients across Chicago, Palm Beach, Naples, Florida, Vail, Aspen, Colorado, and Lake Geneva, Wisconsin.
To learn more about my process, please click here. If you have any questions about interior design, please get in touch with me at (773) 404-5533 or email jean@jeanatchison.com.
JEAN ATCHISON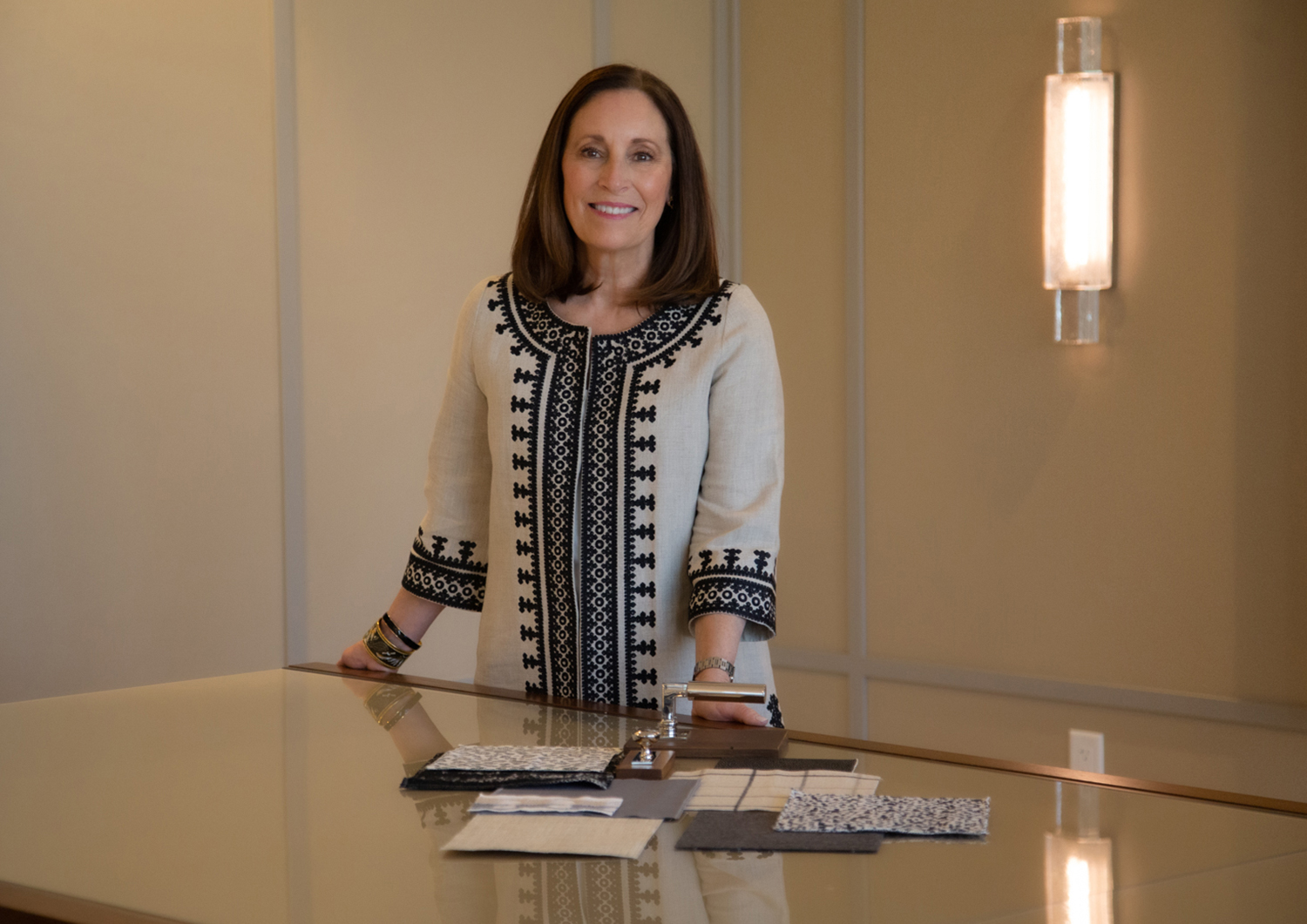 Atchison Architectural Interiors designs classic and timeless spaces infused with a chic modern vibe. By merging traditional and contemporary elements, the team creates fresh, sophisticated looks. Their interiors are elegantly balanced, carefully edited, and current with a thoughtful mix of furnishings, textures, finishes, and objects.
Whether your aesthetic is contemporary or traditional, nationally recognized interior designer, Jean Atchison, will work closely with you to bring your vision to reality and create a home that is uniquely your own.
---
---