Design Ideas To Update Your Home
Transform Your Space, Inspire Your Life
AREA RUGS
Add a rug with a boldly scaled geometric pattern and contrast border to create a modern feel to the room.
AREA RUGS
Transform a room with area rugs composed of geometric or graphic patterns.
DRAPERY
Create vertical interest with formal but not intimidating window treatments.
DRAPERY
Select a clean, simple fabric with tie backs of leather or feathers for a modern play of materials.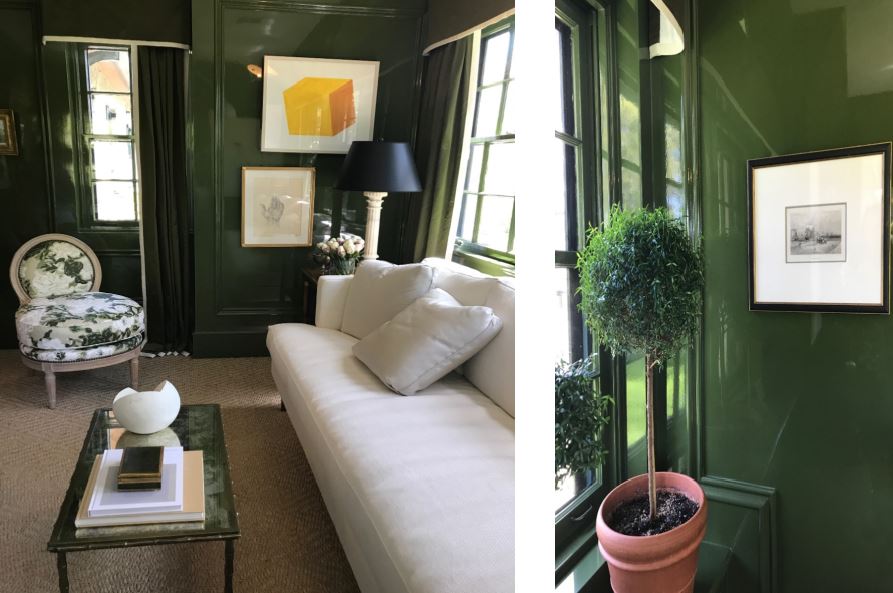 PAINT
Use of intense, saturated color re-interprets classic millwork
PAINT
Transform a classic room with a vivid, dark toned color to provide visual tension and create a sense of depth to a room
WALL COVERINGS
Add pattern and texture with a grass, fiber, or fabric wall covering.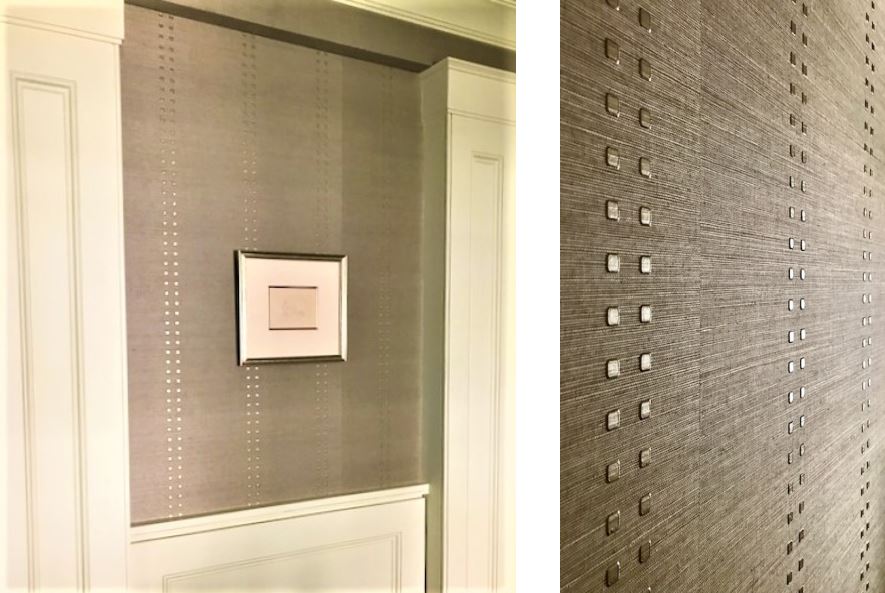 WALL COVERINGS
Grass cloth with metal studs marry classic materials with modern patterns.
Don't be afraid of the mix.
CEILINGS
Paint the ceiling a color that is in the room to create a vibe that visually connects the furnishings and finishes of the room
CEILINGS
Create an unpredictable moment with grass cloth on the ceiling.
Including grass cloth on the walls and ceiling helps to define the architecture in an unexpected way.
FURNITURE
Select unlikely pairings of fabrics and furniture to lend a modern edge to a room.
FURNITURE
Mix furniture styles with sleek shapes, balanced lines, and soft hues to create low key glamour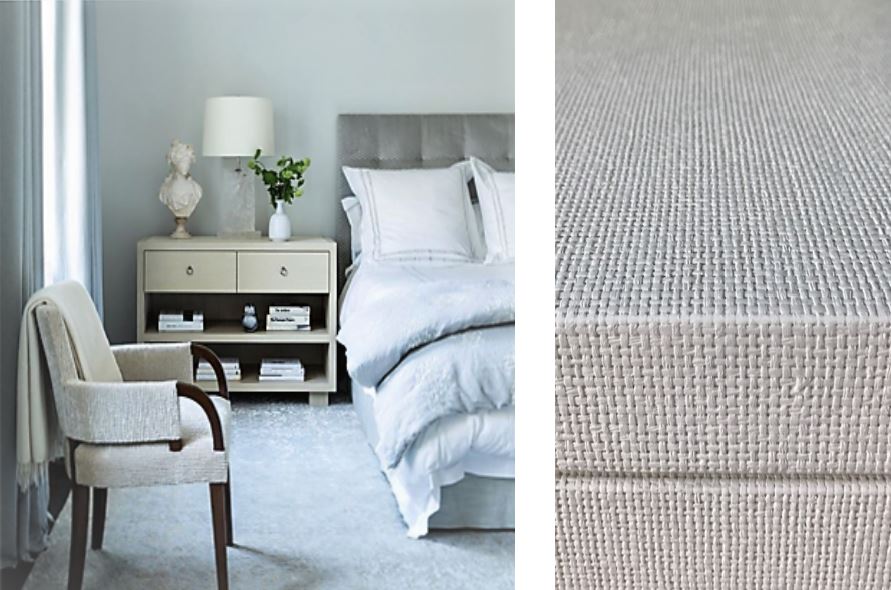 FURNITURE
A subtle linen texture on the furniture will give it a modern and relaxed feel
FURNITURE
Add a distinctive chair to incorporate an element of interest.
TRIM DETAIL
NAILHEADS
Nail heads can be used to create a pattern to the base, sides, or arms of the furniture.
TRIM DETAIL
NAILHEADS
Incorporate nail heads to outline and define a piece of furniture.
TRIM DETAIL
TAPE
The application of a coordinating tape trim on the cushions and skirt will update and refresh a sofa.
TRIM DETAIL
TAPE
Make a statement with the use of a repeating motif on the base of upholstered furniture.
THROW PILLOWS
Combining strong colors with boldly scaled patterns, geometrics, and a contrast trim will create a refreshing and vibrant room.
THROW PILLOWS
Embroidered fabrics in contrasting colors and graphic patterns add a chic and coolly elegant feel to a room.
LIGHTING
FLOOR LAMPS
Add a sculptural floor lamp of multiple shapes and forms for a polished look
LIGHTING
FLOOR LAMPS
Illuminate a corner with a sleek floor lamp
LIGHTING
TABLE LAMPS
Make a room more current by opting for a table lamp with a bit of unexpected whimsy.
LIGHTING
TABLE LAMPS
Use a lamp that has qualities of two distinctly different materials like metal and crystal for an updated look.
LIGHTING
HANGING LIGHTS
CHANDELIER
Sculptural hanging light fixtures can be illuminated pieces of art making the space more captivating .
LIGHTING
HANGING LIGHTS
PENDANT
Oversized pendants have outsized personalities and can make a strong visual statement .
LIGHTING
SCONCES
The subtle glamour and reflective qualities of metal is coolly elegant in this modern interpretation of a sconce.
LIGHTING
SCONCES
Reconcile the past and present with traditional materials that are used in a new and refreshing way
CABINETRY
Install chic and spirited fabric or paper for a pop of color to the inside of cabinetry shelves.
CABINETRY
Keep drawer and door styles simple with small molding profiles and recessed rather than raised panels .
TILE
COLORED GLASS
Glass tile with an accent molding can crisply define a backsplash. Opt for an articulating faucet for a more current look.
TILE
STAINLESS STEEL
Use of stainless steel tile, in a small size, is beautifully simple and complements appliances to give an updated look.
ACCESSORIES
Mixing contemporary and vintage can update a room and make the space feel timeless. Opposites attract with art and accessories.
ACCESSORIES
Unified by scale and color, accessories should balance shapes, materials, patterns, and color to create a richly urbane room.
ACCESSORIES
Combining objects that seem at odds with one another can ultimately be very complementary.
ACCESSORIES
A room can be subtly tweaked by replacing typical silk lampshades with a strong color or exotic animal print.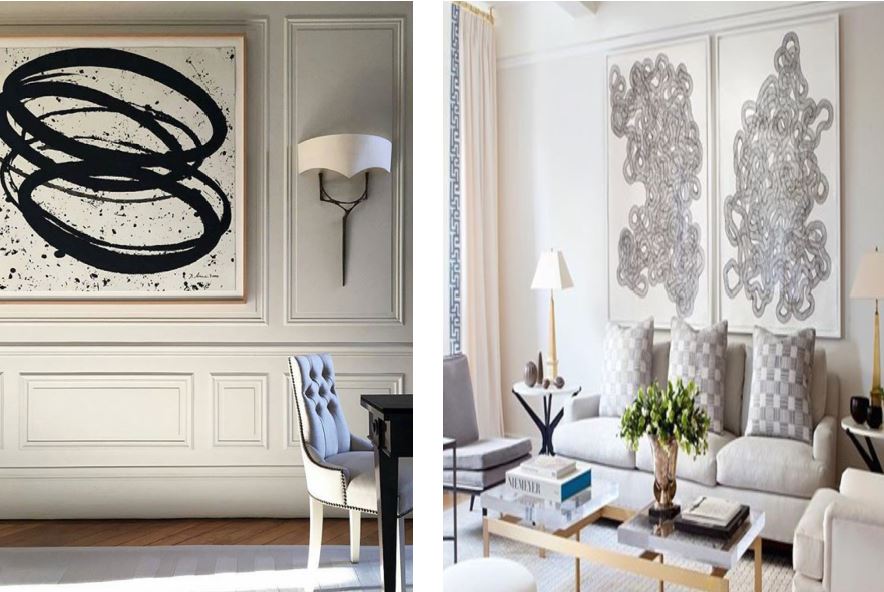 ARTWORK
Establish a visual focal point that is unexpected but totally modern and clean.
ARTWORK
Monumental scale and the unlikely pairing of modern art with classic architecture can give a room a sophisticated modernity.
JEAN ATCHISON
Diane H Reilly Photography
Atchison Architectural Interiors designs classic and timeless spaces infused with a chic modern vibe. By merging traditional and contemporary elements, the team creates fresh, sophisticated looks. Their interiors are elegantly balanced, carefully edited, and current with a thoughtful mix of furnishings, textures, finishes, and objects.
Whether your aesthetic is contemporary or traditional, nationally recognized interior designer, Jean Atchison, will work closely with you to bring your vision to reality and create a home that is uniquely your own.
---
---